For the quickest and simplest solution Lumi recommend only printing delegate information onsite.
We use direct thermal paper which doesn't require ink and only print in black onsite. Other options are available.
Example 1;
Pre-print all the event information on to a double sided insert. Leave the lower front section free so we can insert the the on-demand badge into the front pouch.
Example 2;
To see the name tag on both sides, mirror the delegate information and can fold over the on-demand badge.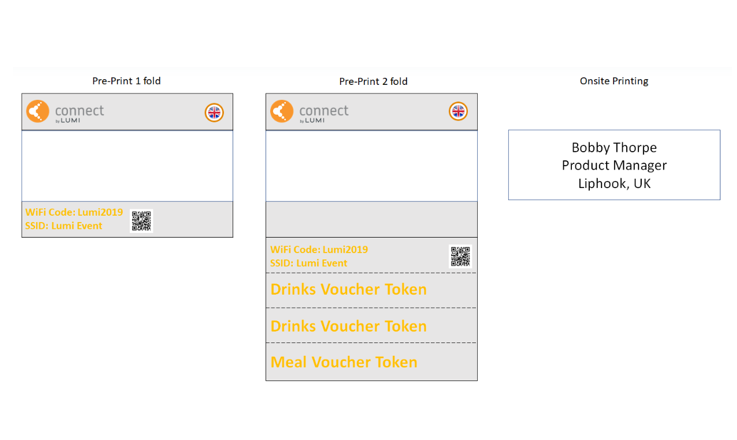 Example 3;
Pre-print, in colour, all the event information onto Zebra printer approved paper and onsite print the delegate information on demand in black.
Logo: 660px x 660px 1:1 ratio
Strip Image: 375px wide 3:1 ratio
Background colour: #hex